Hi
Expert readers
, Earning Paytm Cash Made Easy with such apps - Refer your friends to use PollsEye app and Stay Updated always with real Shopping deals and Cashback offers and lot more with PollsEye App. Not only this Refer and Earn Free Paytm Cash - Rs.10 Per Referral - You can make Upto Rs.100 from one account / Device. Lets See how it works
With each valid refers You will be Getting Rs.10 Paytm Cash added in your PollsEye Referral dashboard. Once you have Earned Rs.100 - You will receive it within 48 hours.
Pollyeye is new app which has come up with its "Refer and Earn" program in which you will get Rs 10 paytm cash on downloading this app through a referral link and then you can refer your friends to earn unlimited paytm cash. Hurry up and be a part of this offer !!
How to earn free paytm cash from Pollsye app ?
1 .
Download Pollsye app from playstore
[Nb: Download from above to get Rs 10 Bonus in your wallet otherwise 0.00]
2. Now open the app and click on "Get Started"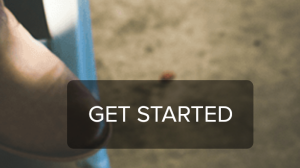 3. Login with facebook or twitter account
4. Now select categories >> Update details
5. Now click on My wallet and you will see Rs 10 there as follows
> Minimum amount of redemption is Rs 100. Refer your friends to earn more and get paytm cash !!
How to refer friends on this app ?
1 . Click on top left icon >> My Wallet
2. Now click on "Refer Friends" button at the bottom
3. Here you will see your referral link.
> Share this referral link with your friends and if your buddy downloads the app using your link and signs up on it, you and your friend both will get Rs 10 in pollseye wallet. Once you have Rs 100 in it, you can redeem for Rs 100 paytm cash !!
when you accumulate Rs.100 by inviting just 9 friends you will be allowed to redeem as follows;Just click on redeem :)
Terms and Conditions
The Refer and Earn Program is only valid on new installs and sign ups on mobile apps.
If you had referred your friend from web, he/she can join either on web using link shared in email or install mob
ile app and sign up on it using any referral code.
If he/she uses someone else's referral code, that person will get benefits, even though you had referred him/her first.
Money will be credited to your Paytm wallet within 24 hrs.
Usage conditions of credits may change at the discretion of Pollseye.
Pollseye reserves all rights to change the amount conferred under the Refer and earn program.
Pollseye has all rights to terminate any user's credit account if any misuse is observed.
Dont be selfish..Share with friends too..Sharing is caring..